Video Walk Around – 10′ Weathered Oak + White Wash NEW Trestle Table by Jesus Tables!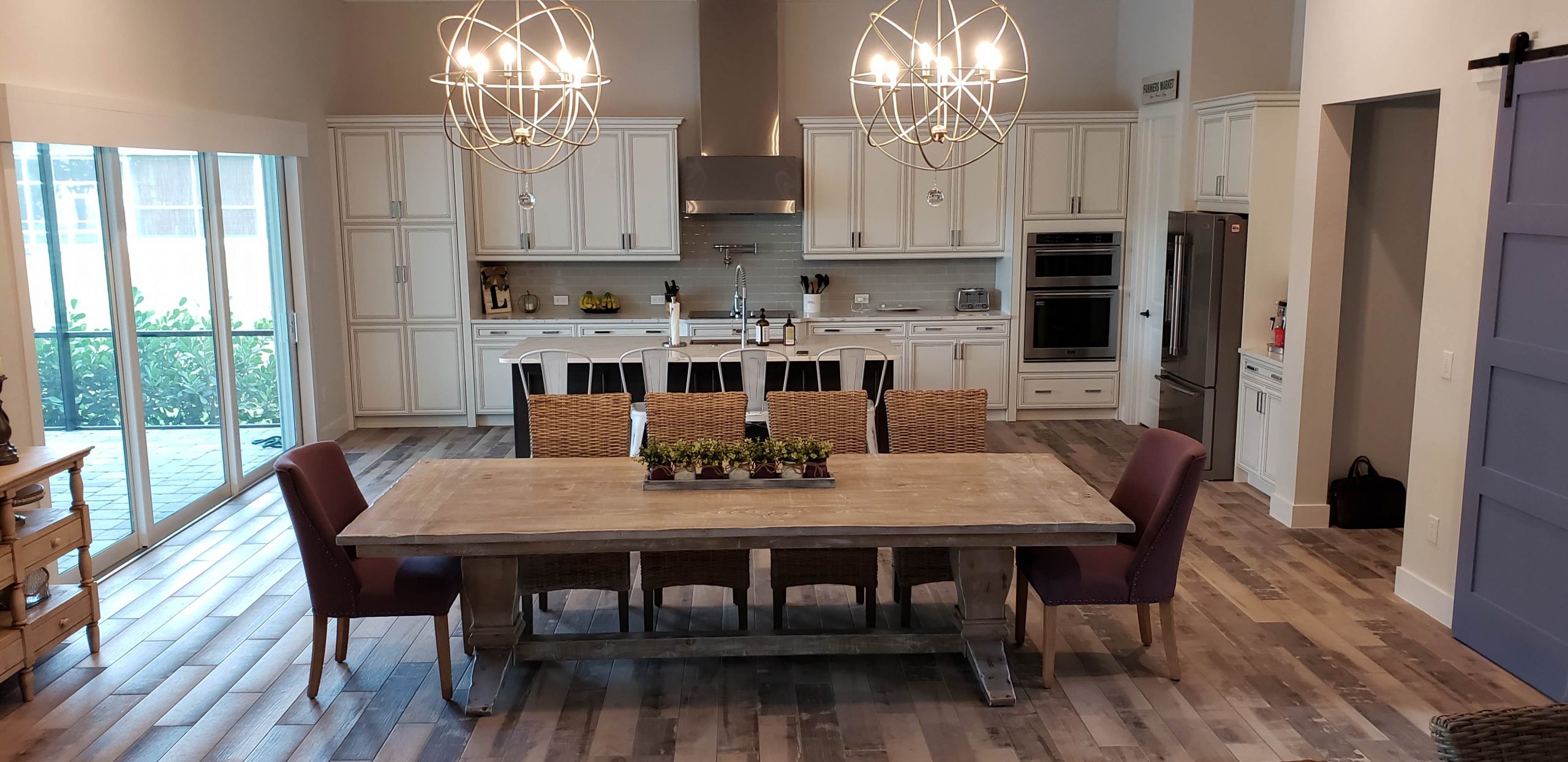 A family off Oaks Blvd in North Naples just received their new Trestle Farm Table. Melissa and her family have been saving for over 10 years to build their dream home and they have just done it. They moved into their new home and needed a big dining table to fit their dining space between the living room and kitchen area. Melissa found Jesus Tables online and ordered the perfect size, style and color combo to go with her new home and kitchen area. The weathered oak plus heavy linen white chalk paint wash goes perfect with her kitchen colors and flooring..perfect. This color combo also hides dings, knicks, marks or any "dirtiness" well b/c everything blends in with the table top…so it might be hard to tell when it's dirty which can be a good thing, or a bad thing. The table is overall 9.5' long and fatter than normal being at 4' wide exactly. (most dining tables are 40" or less in width) The J style pedestals are also distressed and match the top and are connected together with a 4" thick solid beam. The table will last them several generations and Melissa was very excited to have her table in her new home.
Thank you Melissa and family for allowing Jesus Tables to build this beautiful table for you!
Enjoy it! Beat it up!
Video Walk Around Here https://www.youtube.com/watch?v=fYJm_PMzXO4&feature=youtu.be
More pics available at https://jesustables.com/farm-table-gallery
#jesustables #farmtable #farmhousetable #rusticfurniture #diningtable#solidwoodfurniture #reclaimedwoodtable