Relcaimed Trestle Table and Round Pedestal Table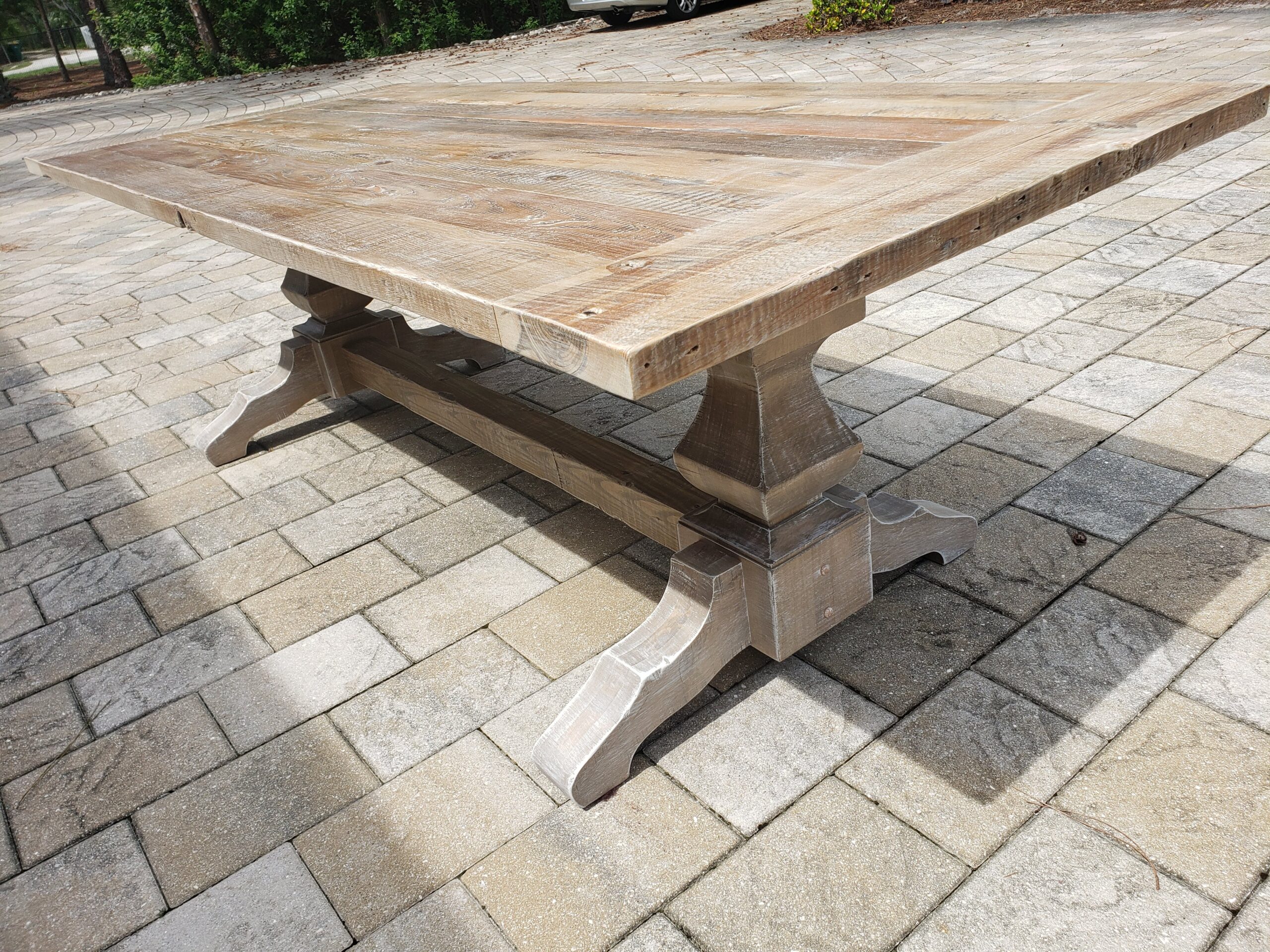 One is a reclaimed wood trestle table which is the natural color of the wood with only white wash added to it and sealed. The top is 2" thick. The pedestals are 8" thick and the stretcher bar connecting them is 4" thick.
Overall it's 8' long.
The round table is 60" and is finished in hand distressed gray with white wash. The round table looks like it's aged reclaimed wood but it's not. Hours of distressing with various tools gives it this weathered look. The ball pedestal is made from a solid cube ball and carved on a lathe.
Lots more coming after these.
#ballpedestaltable#trestletable#farmhousetable#farmtable#rusticfarmtable#reclaimedtable#jesustables