PATMOS TRESTLE TABLE – NEW TABLE DESIGN IS OUT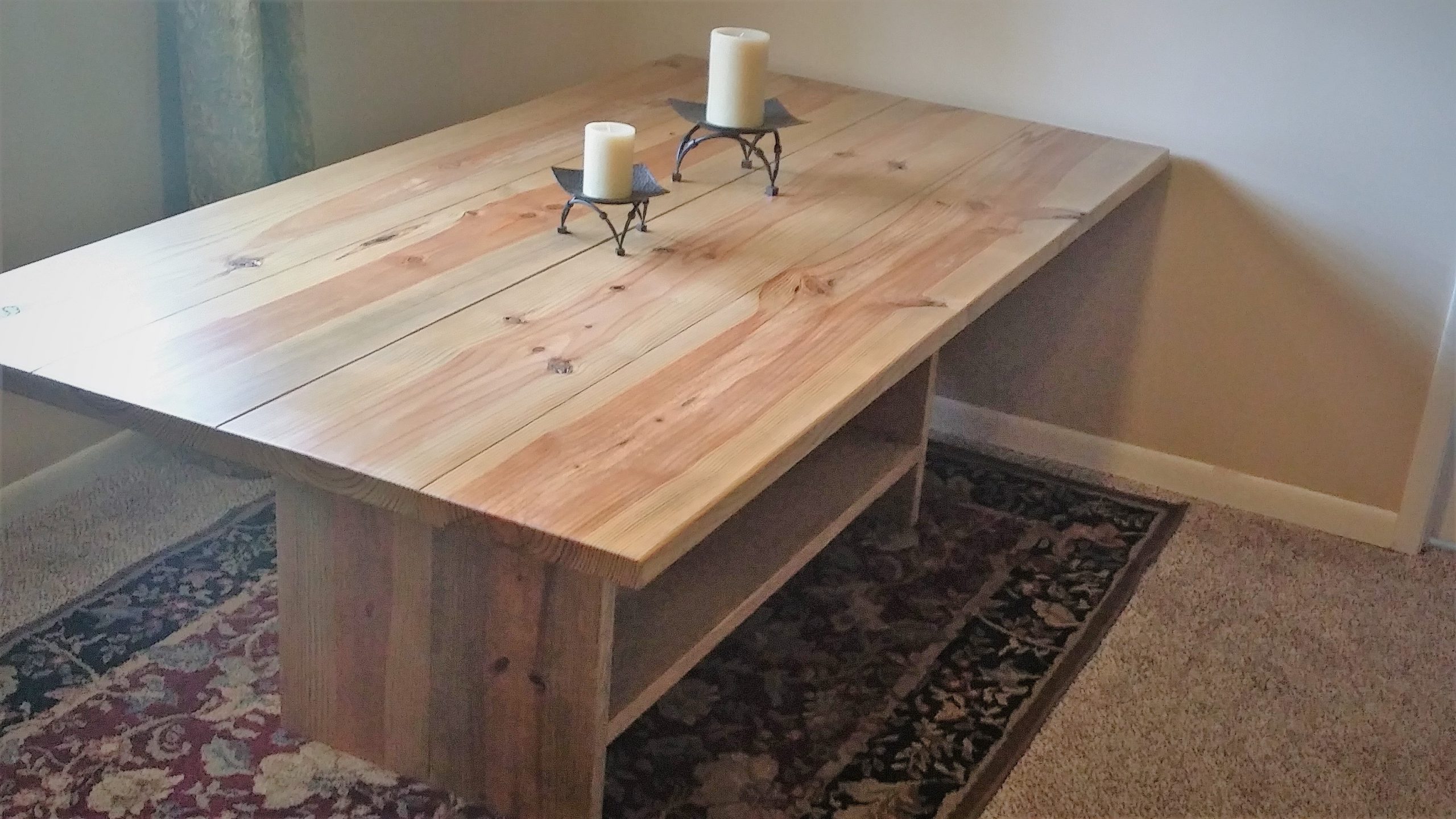 -DEMAND
People have been asking for 2 things.  1. Maximizing seating space.  2. A table with storage capabilities. Now there are no corner legs so chairs can be wrapped all around this table w/o hindrance.  Plus the shelf provides out of the way storage space.  The Patmos Trestle table can be made any length.  This one's a 4'x7'.
-SHELF
The shelf is an option – this table can be built without the shelf, kinda looks better w/o the shelf IMHO, but it's totally preference & up to how it's used.
-THE THIRD DAY STAIN
We have not featured this yet but we'll talk about it later – this table was coated with a custom made stain which takes 3 days to mature to perfection.  It makes the wood grains pop out big time.